Meet Our Staff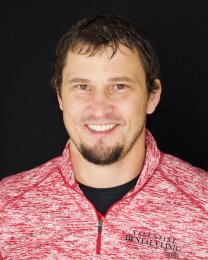 Dr. Frank Patterson focuses on providing patient-centered care. He grew up in Idaho. In 2011 he graduated from Creighton University School of Dentistry. Since then he has practiced dentistry in Valentine at Valentine Dental Clinic and it's associated clinics in Nebraska and South Dakota. Dr. Frank loves being involved in the community and enjoys spending time with his family. His passion in dentistry is surgery and implant placement. Dr. Frank strives to make win-win situations and create personalized relationships that will last a lifetime.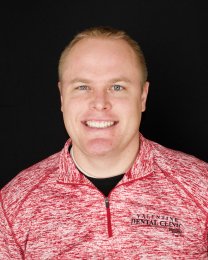 Dr. Dan Graves grew up in the the small community of Mapleton, Utah. He attended college at Brigham Young University and studied exercise science. Dr. Dan went to dental school at Case Western Reserve University in Cleveland, Ohio. He began working with Valentine Dental Clinic and it's associated clinics in 2013. He loves living in the Sandhills. Dr. Dan's favorite area in dentistry is orthodontics because he's able to see his patients' confidence and self image improve as their smiles improve. Dr. Dan and his wife have four beautiful daughters In his free time, he enjoys spending time with his family, playing golf and tennis, gardening, woodworking, and serving in his church.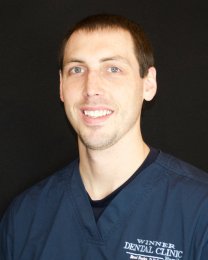 Dr. Brad Farley was born and raised in Indiana. He graduated with a degree in biology from BYU and returned home to Indiana for dental school, graduating in 2014. He enjoys helping patients, whether it's restoring a smile, eliminating pain, or overcoming fear and anxiety. Outside of the office, Dr. Brad enjoys spending time with his wife, Kallie, and their three young children. His other hobbies include fishing, golf, aviation, and working outside.
Dr. McKenzie Owen was born and raised in Valentine, NE. Growing up in the Sandhills, Dr. McKenzie loved all things outdoors that the area had to offer, such as camping and boating and still enjoys doing these things today. She was also heavily involved in sports and volunteer activities throughout the community, and is looking forward to getting involved once again with these activities. Dr. McKenzie was a graduate of Chadron State College, where she received her Bachelors of Science in Human Biology. She then went on to receive her Doctor of Dental Surgery degree from the University of Colorado School of Dental Medicine. Dr. McKenzie is extremely excited to be living back in rural Nebraska and enjoying everything a small town has to offer. She is even more so excited to show her daughter Sutton (age four) the small town lifestyle as they reside in Ainsworth, NE.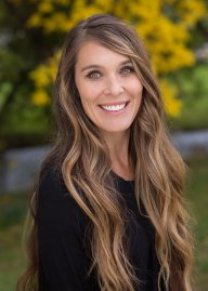 Kristina was born and raised near Boulder, Colorado. She started working as a dental office assistant while attending college, and graduated from Community College of Denver with her dental hygiene degree. After getting married and having two boys, her family decided to move to a small ranch near Hermosa, South Dakota where they could raise their children near her family. Kristina enjoys gardening, hiking, and trail riding her horses in the Black Hills.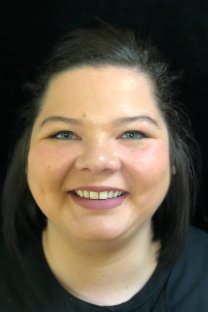 Hali Davis was born and raised in Ainsworth, NE and currently resides in Valentine, NE. She has been in the dental field for the last 4 years as a Dental Sterilization Tech, Dental Assistant, and now Dental Hygienist. She graduated with her Associates of Applied Science in Dental Hygiene degree in May 2018 from CCC in Hastings. She is very patient oriented and enjoys helping her patients achieve that healthy smile. She is very excited to be closer to home where she can attend her siblings school activities and spend more time with family and friends. Hali also enjoys spending time at the lake, hunting, and being around her friends.